Southwest of Redington, in Morrill County, across several auto-gates along county road 74, surrounded by bluffs, a stream running nearby, amid a sea of red colored cattle, sits Schuler Red Angus.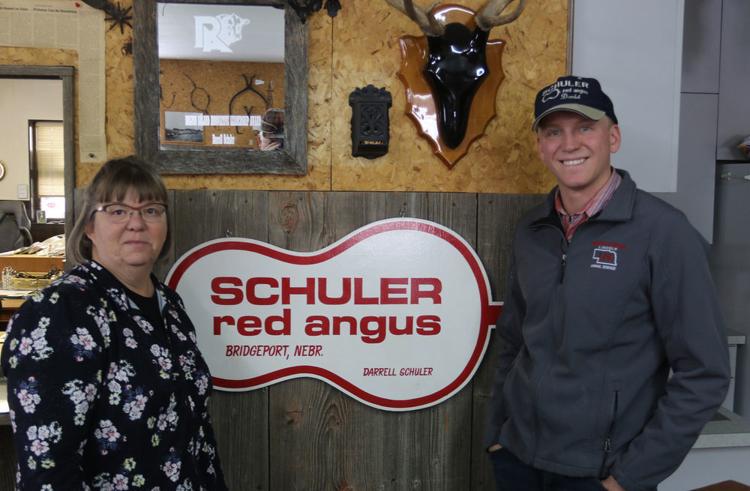 The Schuler family — Butch, Susan, Stephanie and David own and operate the fourth generation land and third generation ranch that specializes in "getting the bull right every time," David said.
The ranch is a cow-calf operation that specializes in raising and marketing superior Red Angus bulls.
Why Red Angus? The Red Angus Association of America supports "total inventory," David said. Like a store must inventory all its good for better business sense and success, total inventory means that 'all' Red Angus cattle must be inventoried by producers; the producer cannot pick and choose which animals to inventory, but must inventory the entire herd. This full inventory data produces better and more reliable records.
"Large, accurate data produces high accuracy that translates into better breeding decisions. This data-driven genetics benefits producers and customers alike," David said.
Total inventory also aids in the use of a new tool called Expected Progeny Differences (EPD), David shared. EPD is a tool to help evaluate the genetic worth of a parent. It combines all information available to create a genetic profile of the animal's merits of producing good offspring. Producers and customers alike benefit from total inventory and EPD. Schuler Red Angus believes in total inventory and EPD and the accuracy and assurance they provide to them and their customers.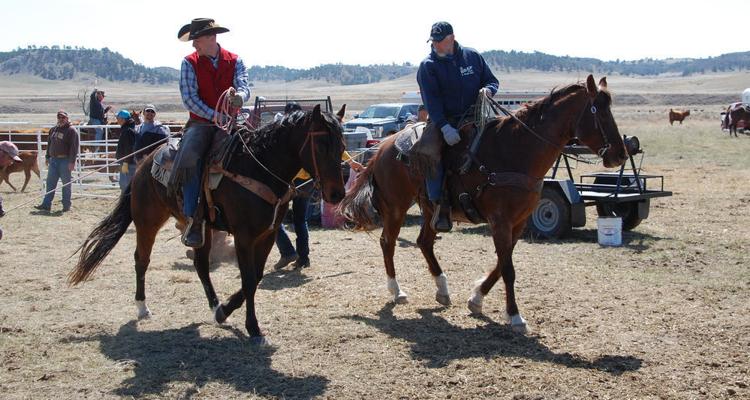 What is Red Angus? There is no genetic difference between Black Angus and Red Angus cattle. Red is simply a "recessive gene in Black Angus," Susan said. Over time producers began to see benefits to the breed in things like improved marbling, she said. Degree of marbling is the primary determination of quality grade beef. Red Angus has grown in America from the 17th largest breed in numbers to now being tied with the 2nd largest breed in America, David said. Schuler Red Angus does its part in growing the ever-popular breed, Red Angus.
The Shuler family works tirelessly to provide customers the very best Red Angus cattle possible. Using every tool at their disposal, the Schuler family operation is committed to help buyers, feeders and packers earn top dollar from their Red Angus.
"We have made it our policy to make every effort to ensure every female on the ranch and every bull and replacement heifer we sell is fertile, functional and fault-free," David said.
They receive numerous, unsolicited comments on how their cattle handle from bull customers, bred heifer buyers, feeders, truck drivers and packers, David said.
"We raise cattle with good dispositions and good grades. We handle them respectfully, utilizing low-stress stockmanship. There's no need for corrective handling advertised by other seedstock producers to gentle our cattle.
"We believe in being stewards of the land and caretakers of the livestock. We want to be positive in the lives of those we touch, animal and human," David said. They guarantee the disposition of their bulls for 30 days after delivery.
Schuler Red Angus has a bull sale the fourth Thursday in March on the ranch each year. As part of the sale, the family invites customers to brand their sale barn on the day of sale.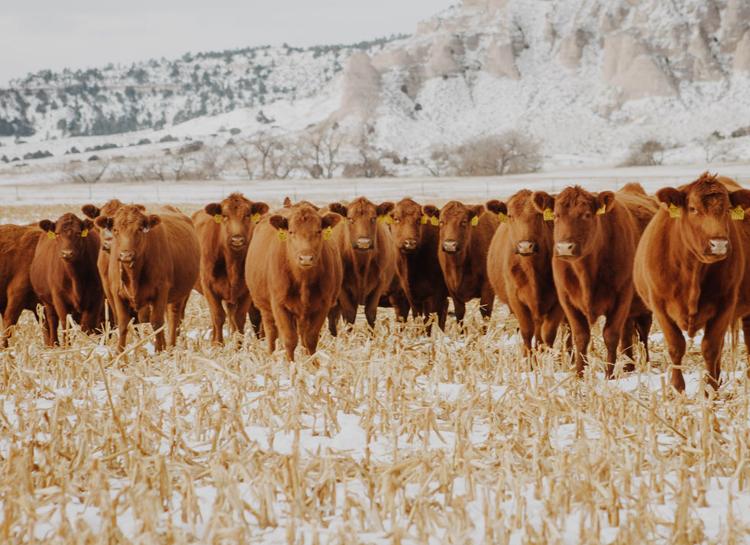 There's a board in the sale barn on which you can bring your brand and leave your mark. This is part of Schuler's customer-focused service and commitment.
"Come enjoy the sale day, and leave your mark," David said. 
"We love the people in the cattle industry — the camaraderie, the relationships, the networking, the friends and the lifestyle," David said. 
Schuler Red Angus is rich in history. Not only is the ranch multi-generational, but homesteaders in the 1800s built a large rectangular-shaped sod house and square-shaped barn, both of which still stand, though the barn has been covered outside with modern construction materials. These homesteaders raised horses that Buffalo Bill Cody occasionally purchased, David said.
David has historical, educational and recreational plans for the sod house and barn.
David is now preparing to take the ranch into the next phase in its history. Upon his recent graduation from the University of Nebraska Lincoln with a degree in animal science, David returned to the ranch. "My long-term goal was to come back to the ranch," David said.
David is passionate about ranching, as is Butch, Susan said. Father and son work alongside one another in the hard but rewarding work of ranching, with David assuming more and more responsibilities.
The University of Nebraska prepared David well for ranch and animal management, as it did Butch years ago. David looks back at his time in Lincoln with great fondness and appreciation.
"The greatest benefits of attending UNL are the people, peers and professors. I learned and grew there. And the networking and connections built there are invaluable to me personally and professionally" David said.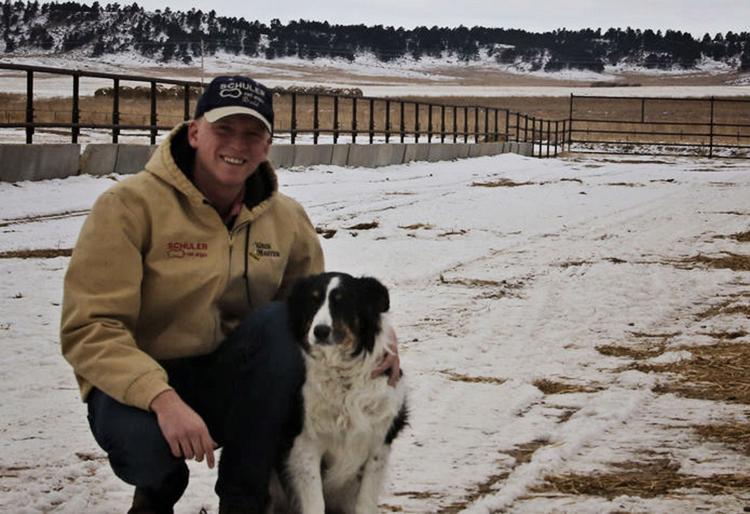 The ranch belongs to the National Cattleman's Association, Nebraska Cattleman's Association, and the local Morrill County Cattleman's Association.
Oh, the ranch has a great four-legged helper – Josie.
"She received the National Farm Bureau Runner-up Farm Dog of the Year Award," David said. Josie is ¾ Border Collie and ¼ Australian Shepherd. "She can cut-out any animal we instruct her to," David said.
Josie is invaluable help around the ranch.